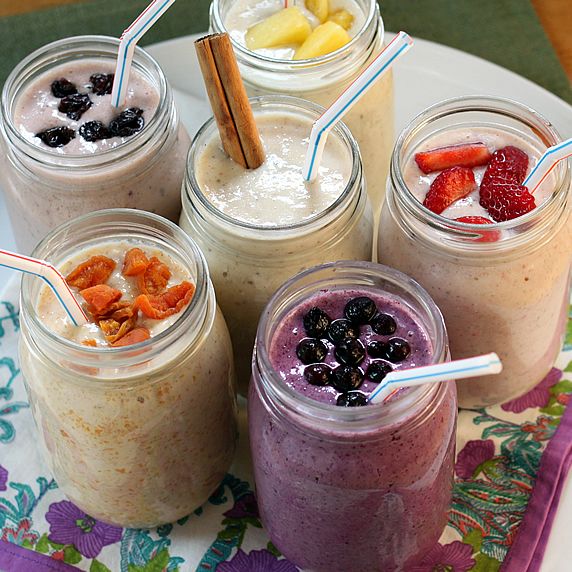 There has been increasing interest in oatmeal in recent years because of its health benefits. Oatmeal can lower blood cholesterol because of its soluble fibre content.
Today I want to share oatmeal smoothie recipe from Monica of TheYummyLife.com. This smoothie has a deep pink color and a rich, creamy texture. It is very filling, and perfect for people in a rush in the morning.
There are 6 favourite flavour varieties you can try for your own smoothie favour combos. The combination of oatmeal, chia seeds, yogurt, and fruit makes these well rounded nutrition.
To find out how to make these delicious smoothies, click the link below…
http://www.theyummylife.com/Oatmeal_Smoothies