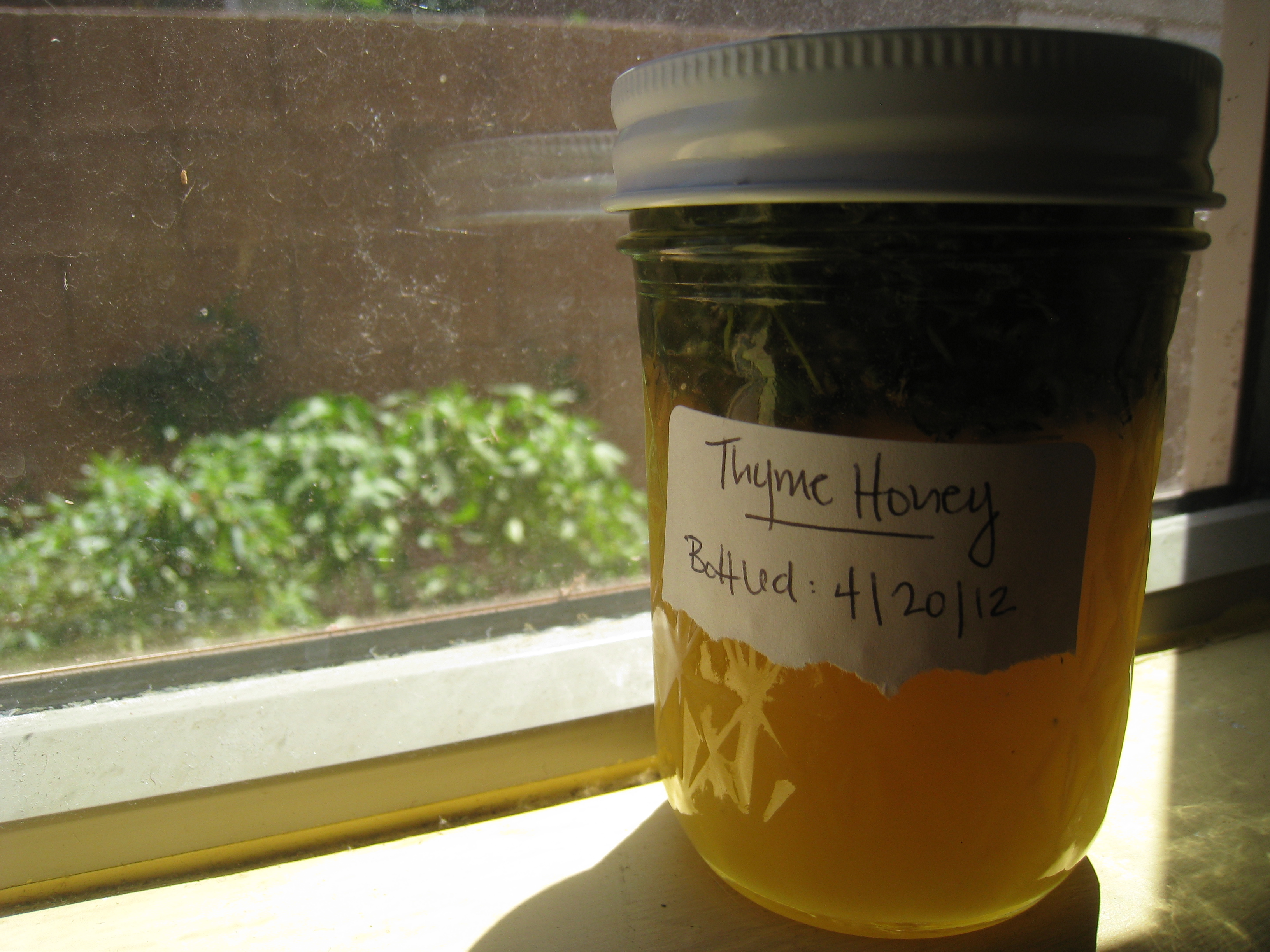 Thyme is a sustainable source of vitamin C. Thyme is a powerful antiseptic and it is loaded with antioxidants. It is suitable to ward off colds, relieve a sore throat and inflamed tonsils, and much more.
Today Andrea at FrugallySustainable.com shared a recipe to make thyme honey. The steps are simple enough to follow:
1. Fill a glass jar with 2/3 full of thyme leaves and flowers.
2. Add enough honey to the jar to cover the herbs.
3. Fill a small pot with water for double boiling, add your jar of thyme and honey, then gently heat the mixture for 30 minutes.
For the full instruction, you can read at the blog below.
http://frugallysustainable.com/2012/04/growing-common-garden-thyme-and-a-recipe-for-thyme-honey/