Try to make this lovely little cake. It is super chocolatey, very nice with a scoop of vanilla frozen yogurt. I'm sure the kids like it very much.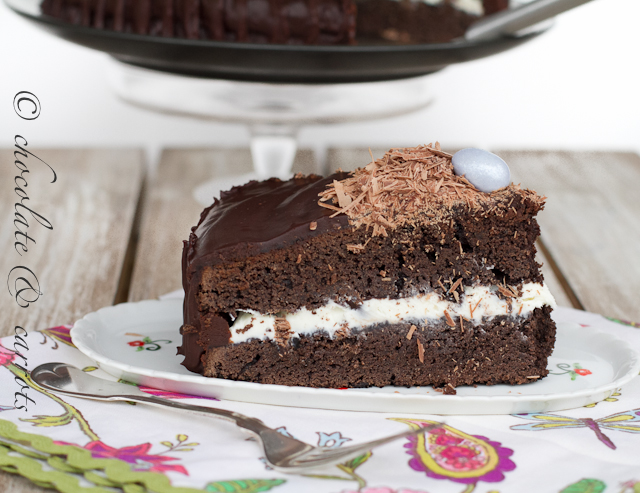 This cake looks yummy and easy to make. Guess what are the polka dots to decorate the cake below? The polka dots are white chocolate chips!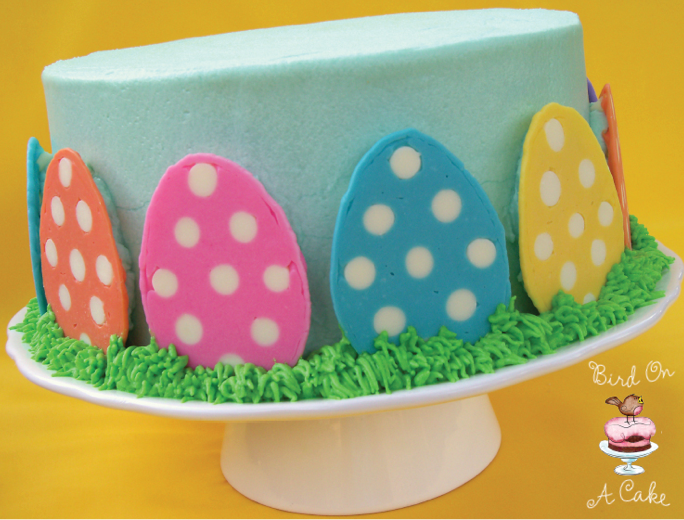 This carrot cake will be the favourite among your family members for Easter treat. You just need to add a few ingredients to make it adorable: coconut, pecans, and pineapple.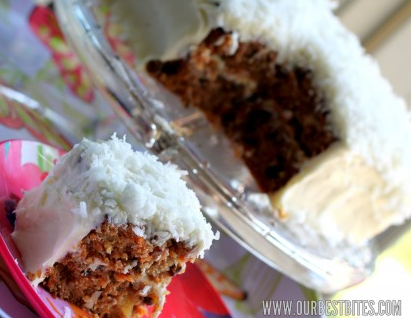 4. Garden Cake
This fantastic cake is suitable for summer garden party or darling as a Peter Rabbit cake for Easter. The cute colorful marzipan vegetables against the black Oreo cookie dirt simply delight the eye. Click the link above and you will have this great tutorial to help you every step of the way.